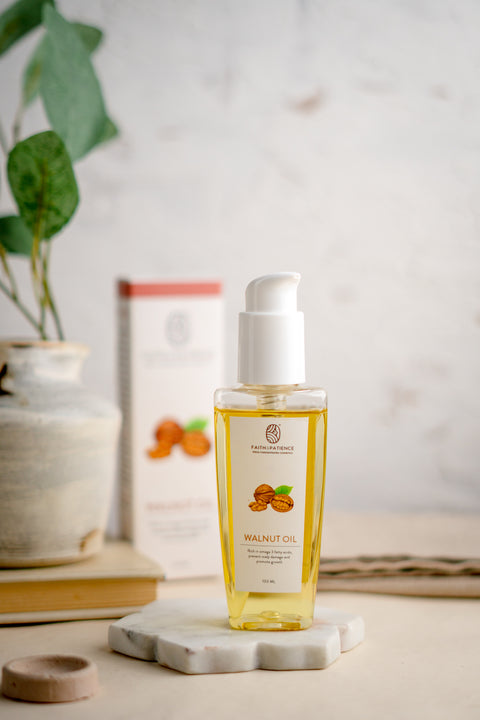 Faith & Patience
Walnut Oil | Dry Skin | Cold Pressed Oil
Nature's Blessing to Your Hair
Full Ingredients
100% Pure organic Walnut Oil
How to Use

Advance Researched formulation


Organic & natural Ingredients

Sulphate, paraben & Toxin Free

Clinical Study
What Our Customers Experience
glow in skin
reduction in hair fall
reduction in wrinkles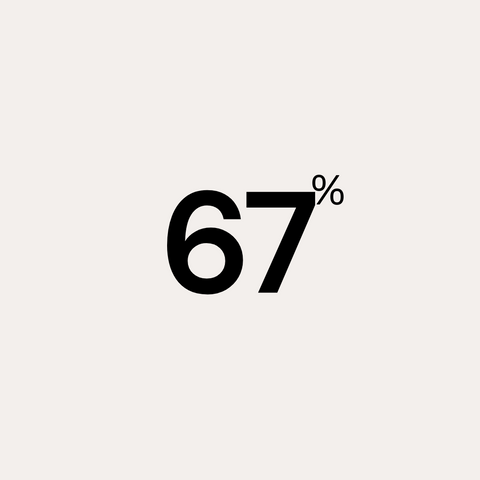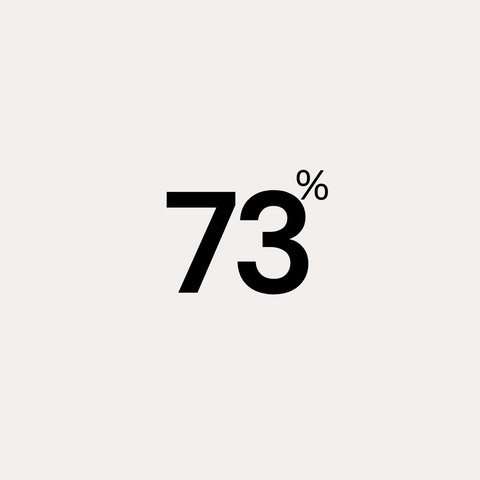 Can I use organic walnut oil on my nails and cuticles?
Yes, Faith and Patience's 100% organic walnut oil can be applied to nails and cuticles to moisturize and strengthen them. Its nutrients can help improve nail health and appearance.
Can organic walnut oil be used on the face?
Yes, you can apply our 100% organic walnut oil to the face as a moisturizer. However, we recommend you to do a patch test before using it extensively.
Does organic walnut oil have a strong scent?
Organic walnut oil has a mild, nutty aroma that is not overpowering. The scent should dissipate relatively quickly after application. We do not use any artificial fragrance.
Is organic walnut oil safe for sensitive skin?
While organic walnut oil is generally safe for most skin types. However, a patch test is advised for those with sensitive skin or allergies.
Can I use organic walnut oil if I have nut allergies?
Individuals with nut allergies should avoid using organic walnut oil. Even though it's rare, there's a potential risk of an allergic reaction. Always consult with a healthcare professional if you have concerns.

Walnut Oil | Dry Skin | Cold Pressed Oil
We usually deliver in 2-3 days.