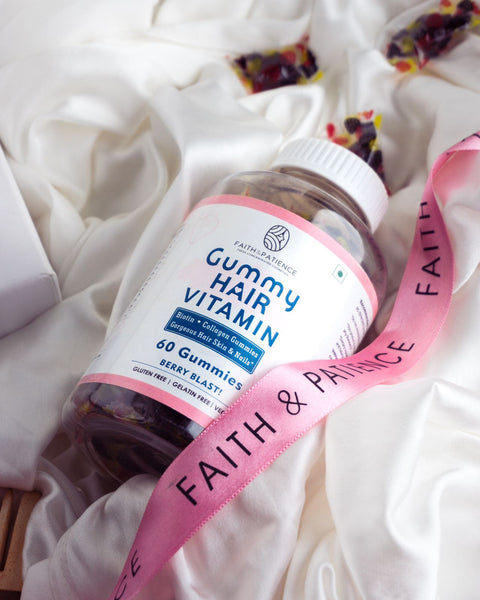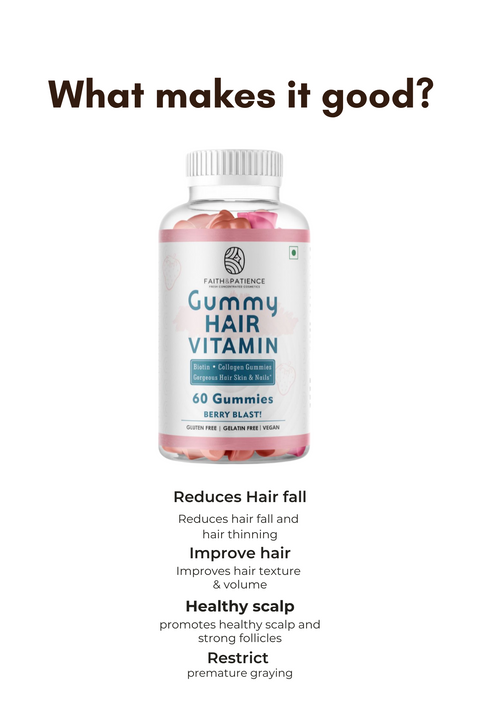 FAITH AND PATIENCE
Biotin Hair Gummies
Biotin supplement for hair growth
Full Ingredients
Vitamin A, Vitamin C, Vitamin D, Vitamin E, Vitamin B6, Vitamin B12, Follic Acid, Biotin, Vitamin B5, Zinc, Iodine, Chloine, Inositol, Sugar, L-Glucose, Citric Acid(330), Pectin(440), Fruit Pulp, Artificial Flavours, Artificial Colour and Preservative (E211).
How to Use

Advance Researched formulation


Organic & natural Ingredients

Sulphate, paraben & Toxin Free

Clinical Study
What Our Customers Experience
decrease in hair fall
decrease in frizziness
increase in volume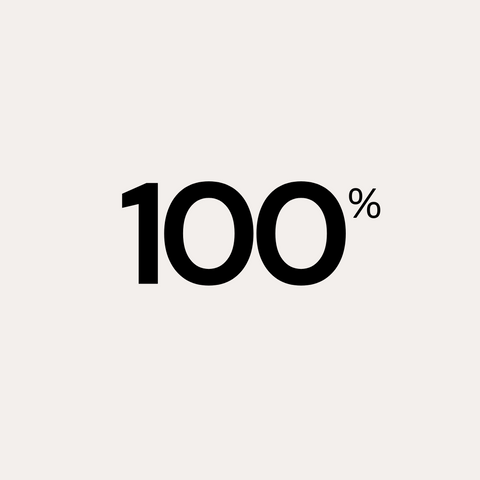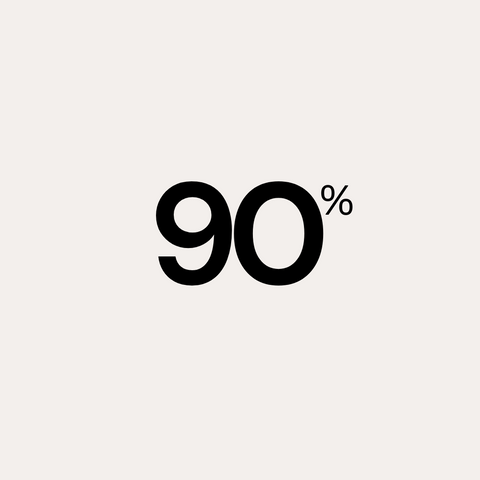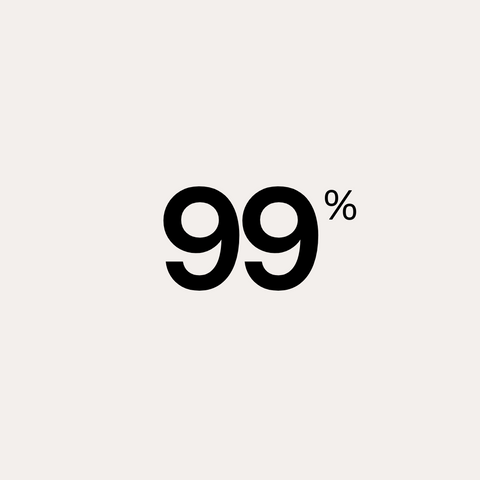 Does this supplement have any side effects?
Since this supplement has only natural and organically sourced ingredients, it has zero side effects.
Can this product be used by both men and women?
Yes! Faith and Patience Biotin Hair Supplement is unisex and can be used by both men and women.
Is it safe for pregnant women to take a biotin supplement?
Yes a pregnant women can use these biotin hair supplement.
How does biotin help with hair growth?
Biotin aids hair growth due to its role in keratin synthesis- the main protein that makes up hair structure and contributes to a strong, healthy hair shaft. Biotin is one of the many multivitamins that ensure healthy hair growth.In case you are facing hair thinning, Biotin will ensure thick hair growth.
How many hair vitamin supplements should I take daily?
We recommend one hair vitamin supplement every day, ideally consumed after a meal. Eating supplements with a meal helps in better absorption of nutrients.

Biotin Hair Gummies
We usually deliver in 2-3 days.