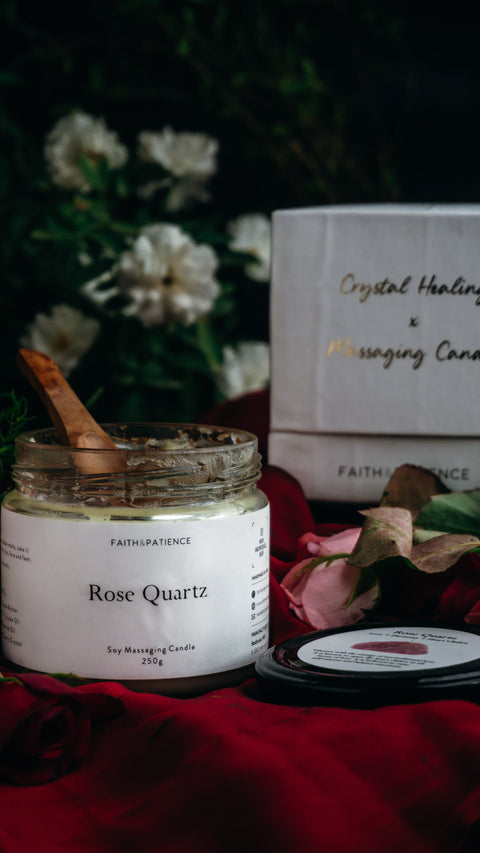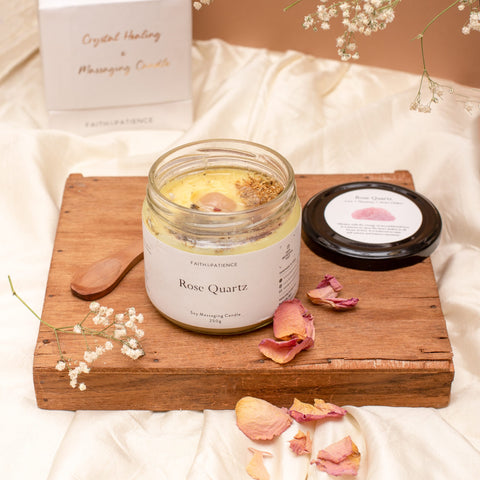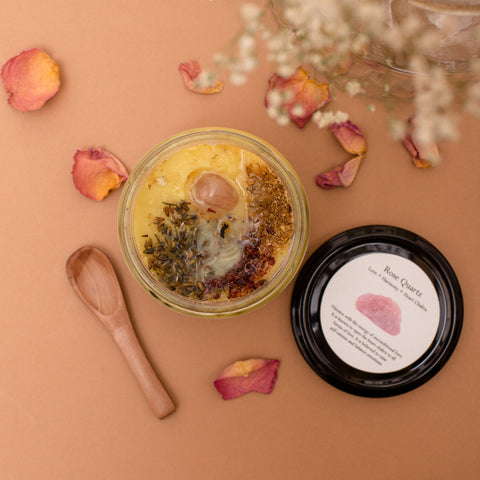 Faith & Patience
Rose Quartz Massaging Candle
Crystally Charged | Rose Essential Oil
Full Ingredients
Castor Oil, Sesame Oil, Sunflower Oil, Almond Oil, Jojoba Oil, bees wax, soy wax, cocoa butter, rose fragnance, Rose E. oil
How to Use

Advance Researched formulation


Organic & natural Ingredients

Sulphate, paraben & Toxin Free

Clinical Study
What Our Customers Experience
mood uplifting
increase in feeling of love
moisturising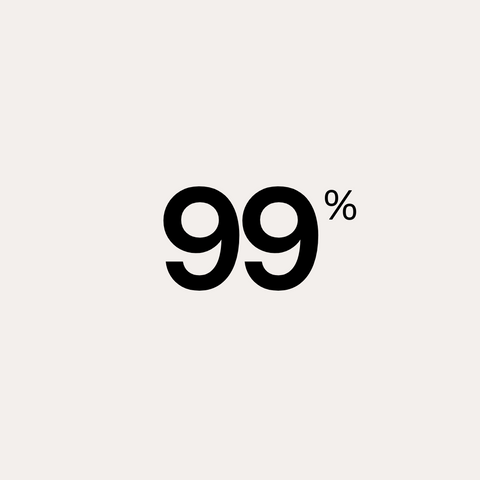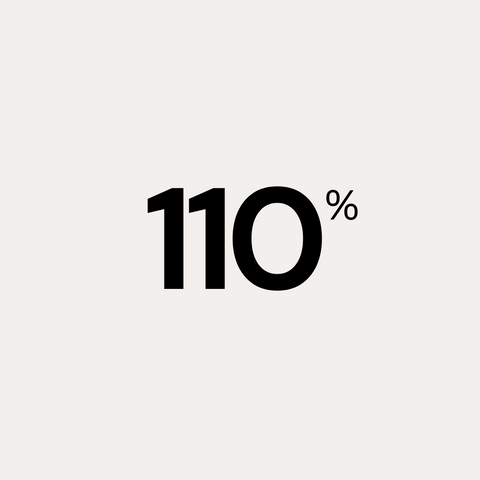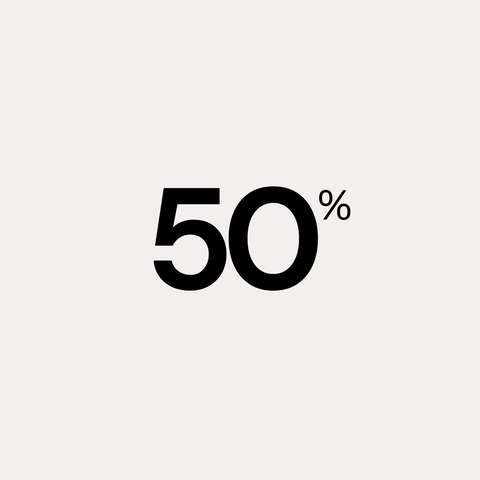 Can you use Rose Quartz Massaging Candle for massage?
Yes, This a body butter massage candle.
How to use massage candles?
Burn the candle until the wax is melted to the edge. Even though it's pretty obvious, remember to blow out the candle flame before pouring the melted wax. Liberally apply the wax on the body avoiding the mouth and any open wounds. And remember external use only! We are always down for a sexy massage but when using a massage candle please cap it there.
What is a massage candle?
Massage candles are just like normal candles, except the wax can be used for a massage once warmed. The wax consists of all-natural oils and nourishing ingredients, such as raw, organic Shea butter, vitamin E, and Aloe Vera. Massage Oil candles are the best of both worlds: you get the ambiance and the massage.
How is hot oil collected to use on the body?
With the spoon included with our product, you can conveniently gather the hot oil.
What distinguishes your rose quartz candle from others?
It is a massage candle that serves as a two-in-one nighttime self-care regimen. It symbolises unconditional love for both oneself and one's partner and opens the heart chakra.

Rose Quartz Massaging Candle
We usually deliver in 2-3 days.