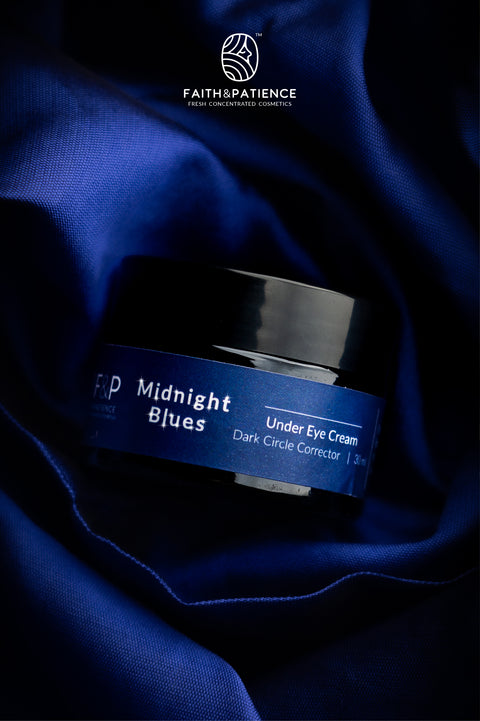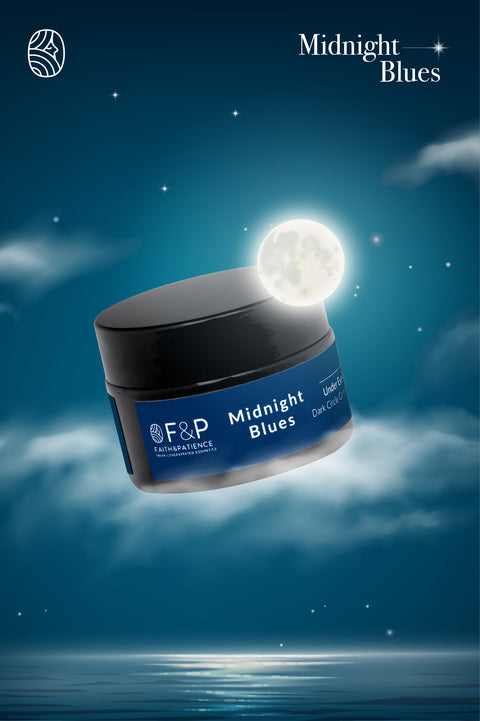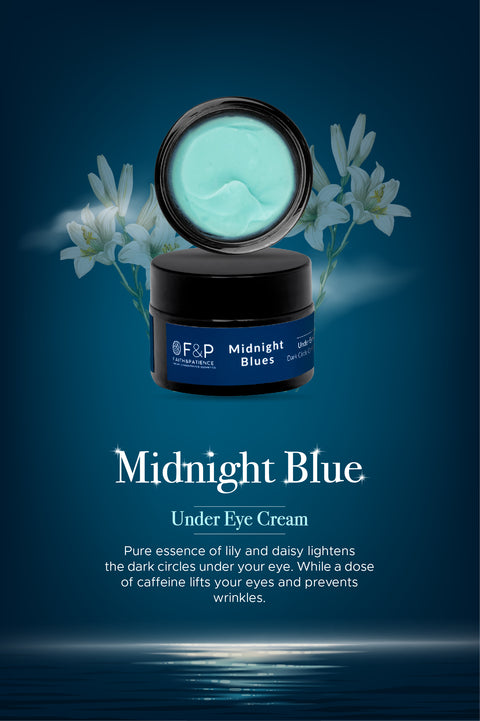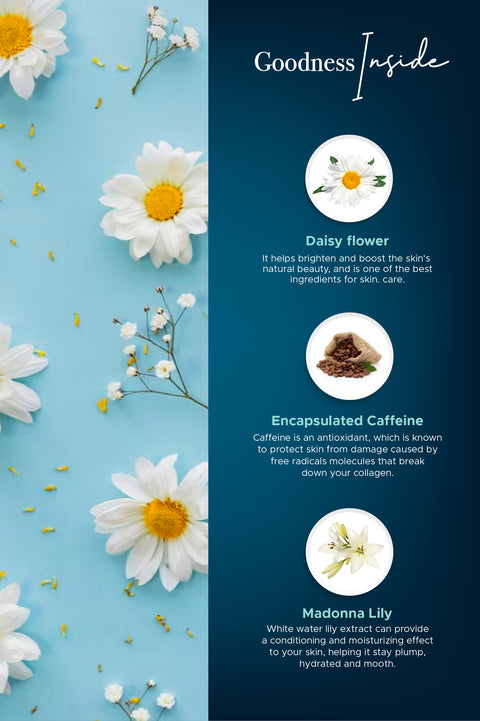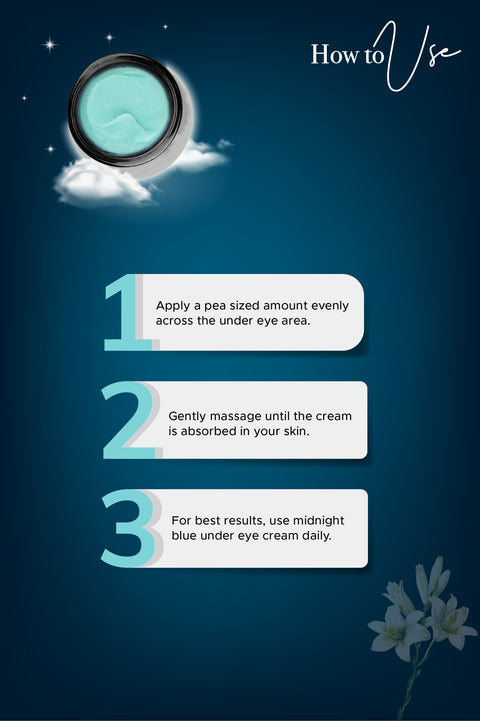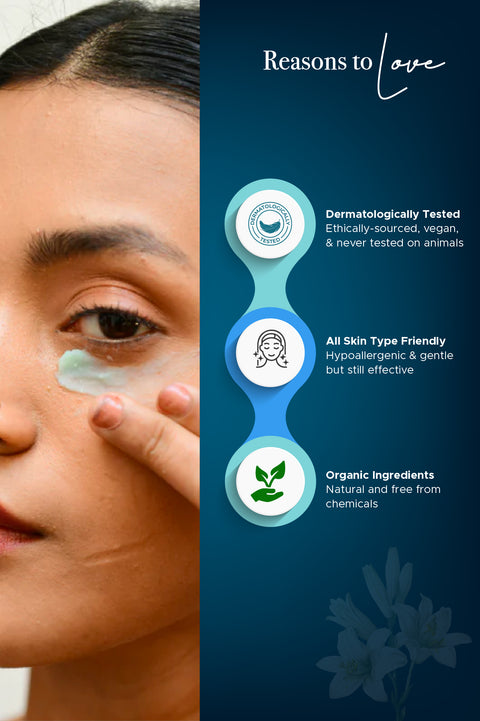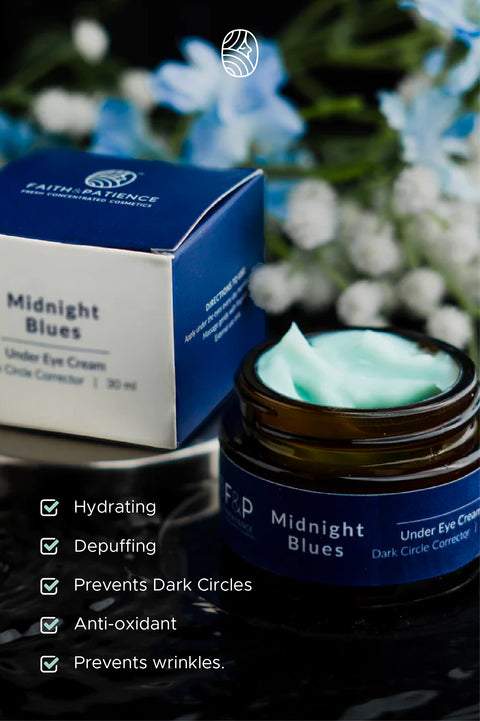 FAITH AND PATIENCE
Midnight Blues - Under Eye Cream
Dark Circle Corrector
Full Ingredients
Aqua, Glycerine, Hieracium Pilosella Extract, Bellis Perennis (daisy) Flower Extract, Sodium Carbomer, Butylene Glycol, Lilium Candidum Flower Extract, Peg-40 Hydrogenated Castor Oil, Encapsulated Caffein, Phenoxyethanol, Ethylhexylglycerin, Octenidine Hcl, Methyl Methacrylate Crosspolymer, Xylity|glucoside, Anhydroxylitol, Xylitol, Titanium Dioxide, Aluminum Hydroxide, Stearic Acid, Disodium Ethylenediaminetetraacetate, CI 42090.
How to Use

Advance Researched formulation


Organic & natural Ingredients

Sulphate, paraben & Toxin Free

Clinical Study
What Our Customers Experience
decrease in puffiness under eyes
Decrease in wrinkles
increase in hydration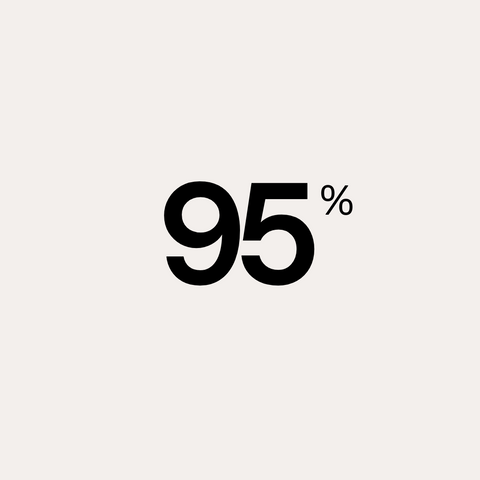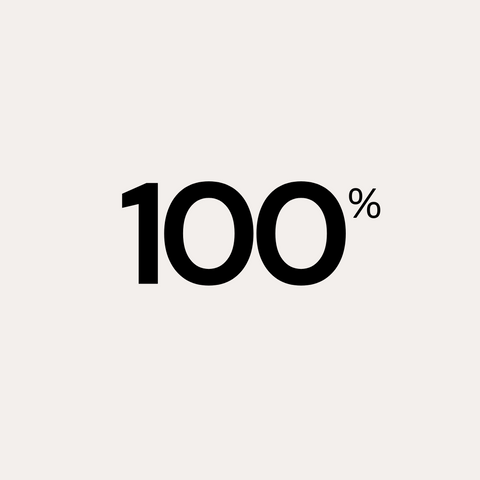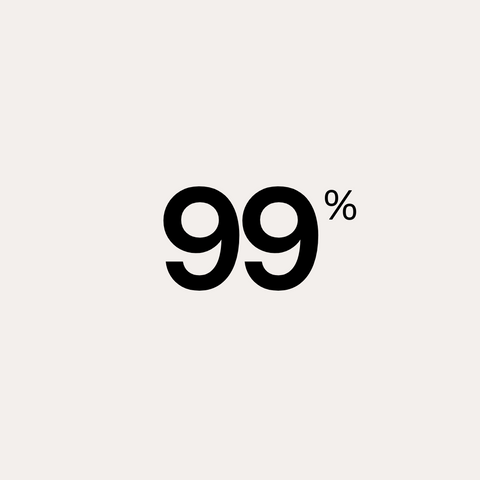 Is this product Toxin-Free?
Yes, the Midnight Blues Under-eye Cream is free from SLS, Sulphate & Paraben. It is free from beeswax, making it 100% vegan and cruelty-free. It is also FDA-approved and dermatologically tested.
Can this product be used by both men and women?
Yes! Midnight Blues Under-eye Cream is unisex and can be used by both men and women.
Can we apply this under eye cream daily?
Yes, you can apply Midnight Blues Under-eye Cream on the face daily everyday. It is made of natural ingredients that helps to treat dark circles and hydrate your skin.
Are there any side effects of using dark circles removal cream?
No. There are no side effects of using dark circles removal cream. It has a chemical-free formula and is packed with natural ingredients. The under eye cream gently treats dark circles, while offering a hydrating and nourishing boost to your under eye area.
When should I use under eye cream, day or night?
Most under-eye creams are suitable to be used both during the day and at night. The Midnight Blues Under-Eye Cream can used for both day and night skincare routines. You can use it before applying sunscreen in the morning and before bedtime for healthy and fresh under eyes.

Midnight Blues - Under Eye Cream
We usually deliver in 2-3 days.